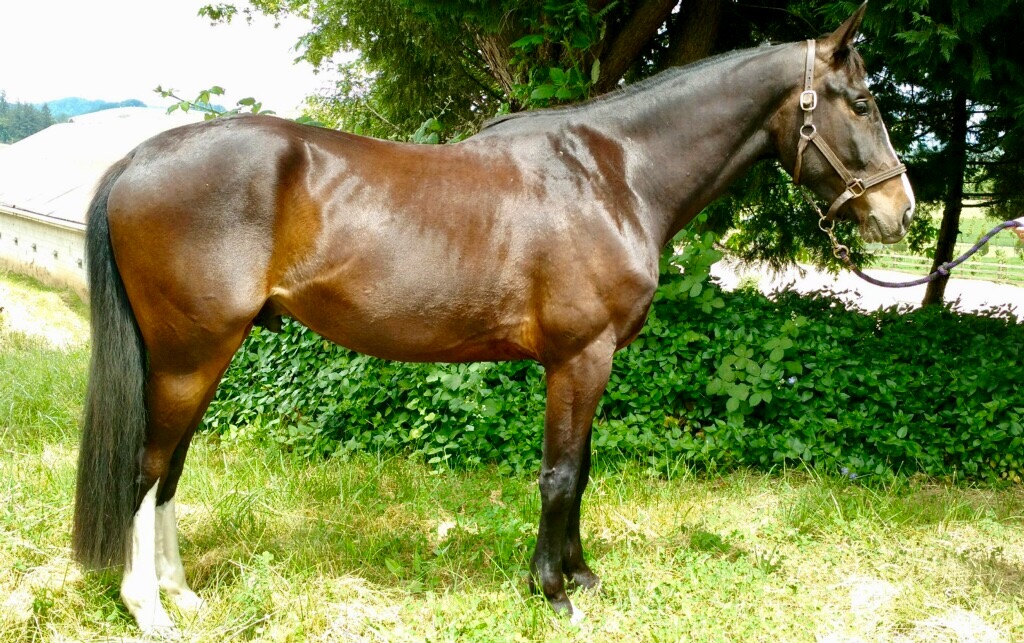 OAKLEY'S HUNT SE (HUNTER/HERALDIK XX x ANIMO/ALME)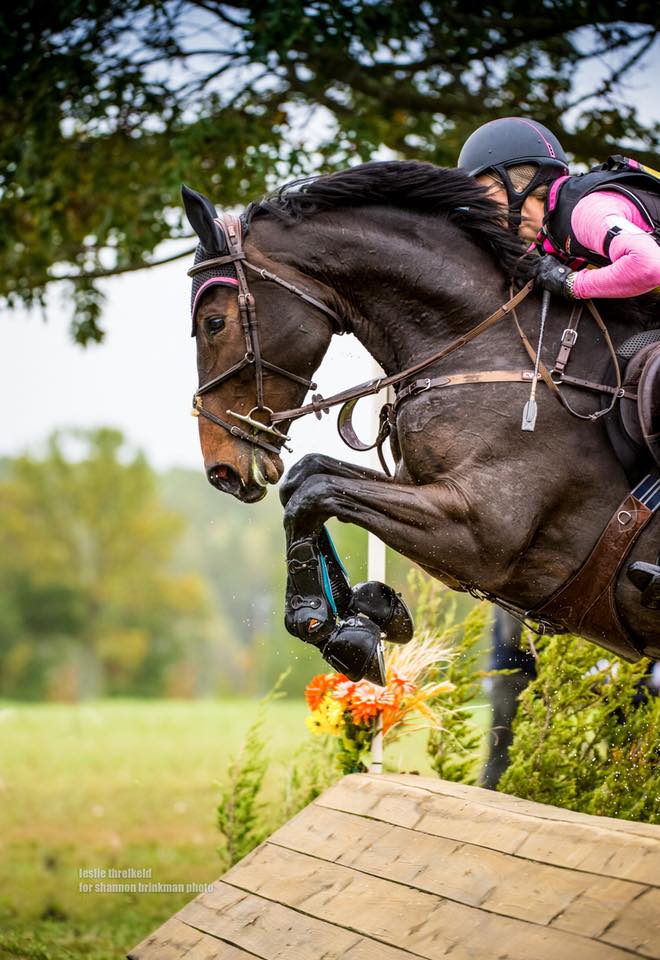 Seen above is Oakley's sister, Milagro SE, (Clair de Lune SE x Animo/Alme), rated the #2 North American bred YEH for 2017.
Oakley's Hunt SE (Hunter/Heraldik XX X Animo/Alme)
Oakley is a 2014, 16.2 hh gelding out of a proven dam line that has sired numerous upper level showjumpers. In 2017, sired by Clair de Lune SE, she produced the #2 North American bred 5 year old young event horse, Milagro SE, owned in a partnership with Taryn Nolte. Oakley's sire is by Heraldik XX, who was the #1 sire of event horses for 4 yrs in a row from 2010 to 2013. Heraldik XX is the grandsire of the infamous WEG Eventing gold medalist, La Biosthetique Sam and the sire of 2 horses from the 2008 German Gold Medal Team.
Oakley is a beautiful mover, great mind, and a pedigree that is a sure bet for eventing or showjumping! He currently has 30 days under saddle. Since he is only 4, he still has some growing to do, and will probably finish at 17 hh.